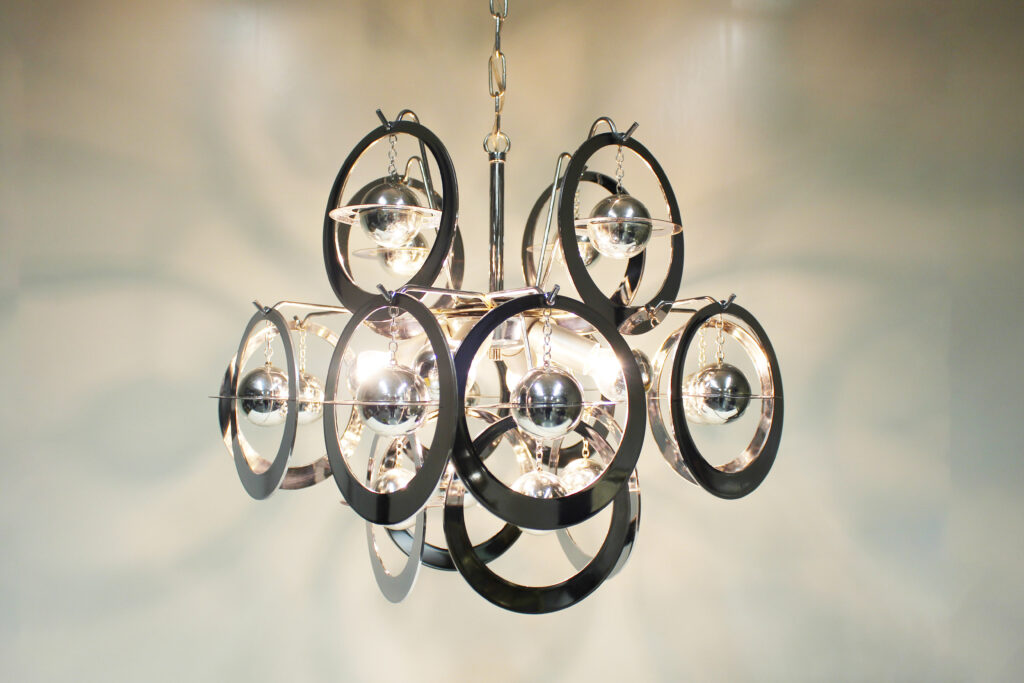 Incredible and rare "saturn" chandelier, this lamp offer 4 lighbulbs surrounded by "planets". In very good and original condition showing signs of age. Rare to find these lamps without any missing pieces. A true statement piece for your house!
Lamp can be shipped without any problem. The rings and "planets" can easily be removed.
Period: 1970's
Price: €395,-
Looking for more information or interested in buying this item?