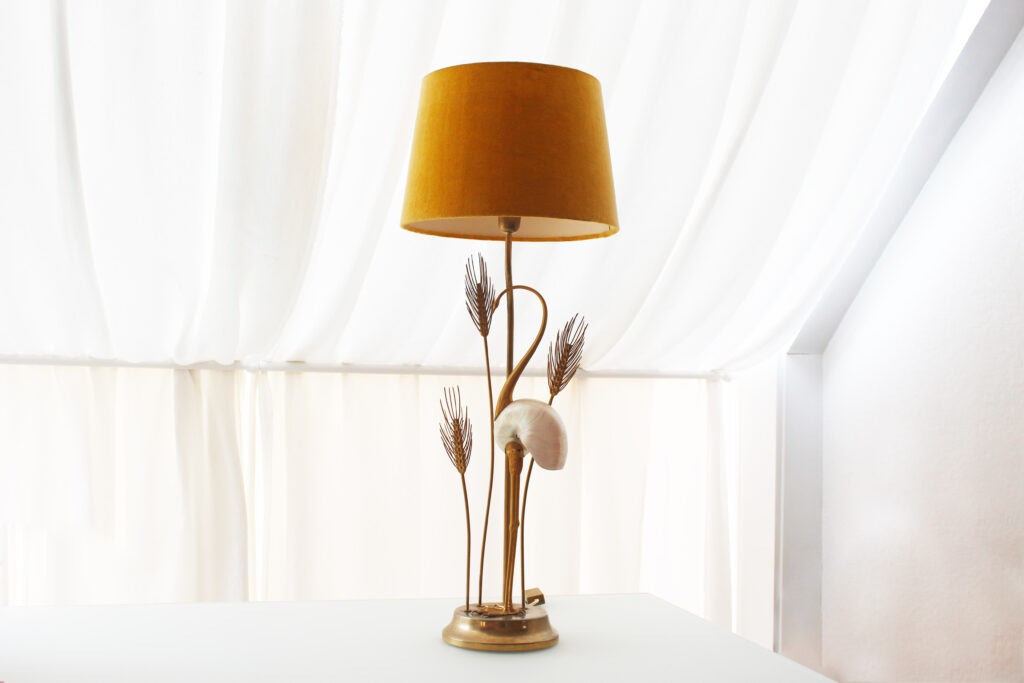 Incredible and very rare table lamp by Gabriella Binnazi. Known for her design integrating natural shells in the shape of birds.

This is a rare table lamp showing some signs of age. The shell is in perfect condition. The base has a faded coloration due to being cleaned to heavily. Some of the sheafs are missing some parts. Some minor loss of paint noticeable.

Great and incredible table lamp that is still very unique.
Period: 1970's
Origin: Italy
Manufacturer: Gabriella Binnazi
Measurements: 100cm height
Price: €850,-