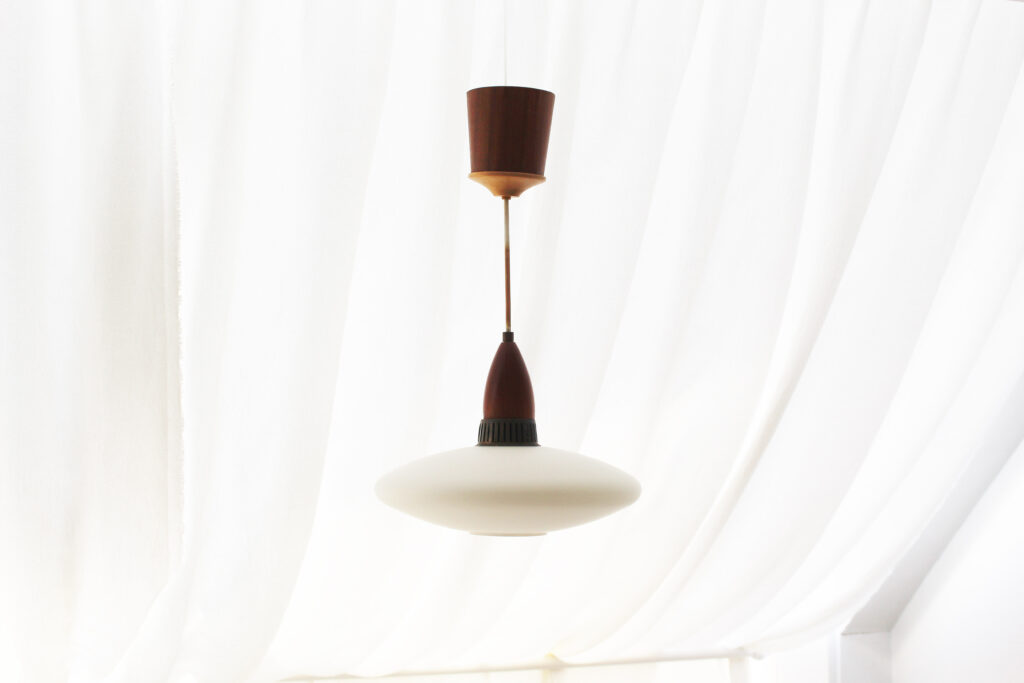 Very pretty and elegant Scandinavian pendant lamp, combination of wood and opaline glass. Lamp takes one bulb in the center.

In good overal condition for it's age. Wire shows some discoloration due to age.

The glass has some minor signs of aging in little scratches. No chips or cracks. Wood can always be stained to the color you like.
Period: 1970's
Origin: Scandinavian

Price: €105,- piece
(3 available)