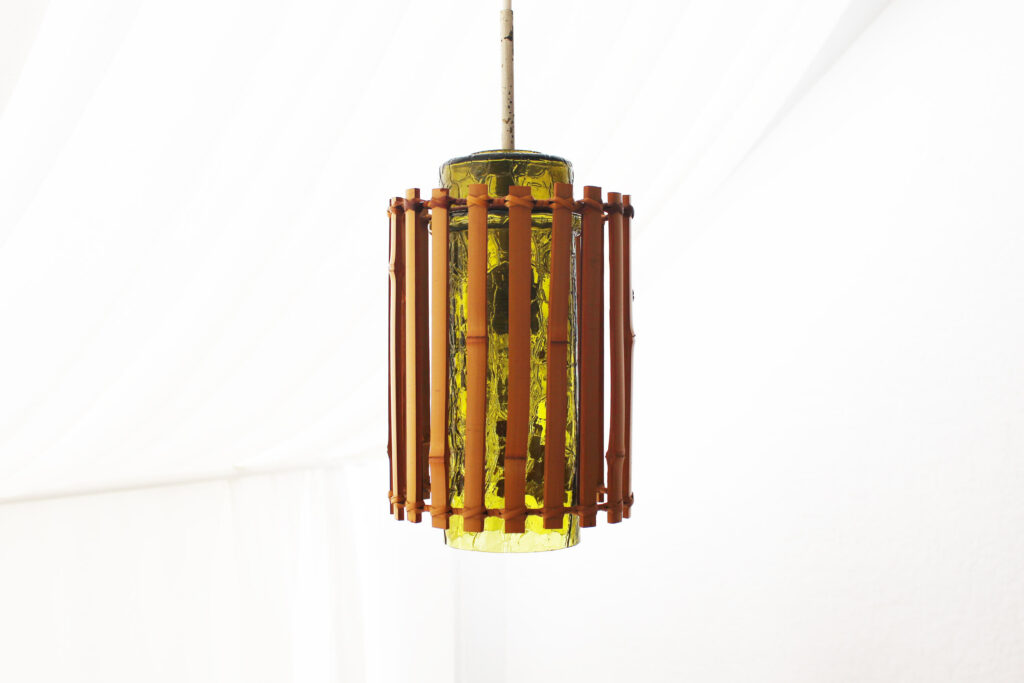 Glass & Rattan Pendant Lamp by Doria Leuchten
Incredible and rare pendant lamp by Doria Leuchten. Combination of a glass shade surrounded by bamboo wood. Emits a beautiful light when in use. It's a original 1970's piece but it's timeless design fits modern homes very well.

We have two pieces available, price is per pice.
The cord is different for both lamps, but glass and rattan are identical.
Price: €195,- per piece
Looking for more information or interested in buying this item?
(please check your spam folder so you don't miss our reply)