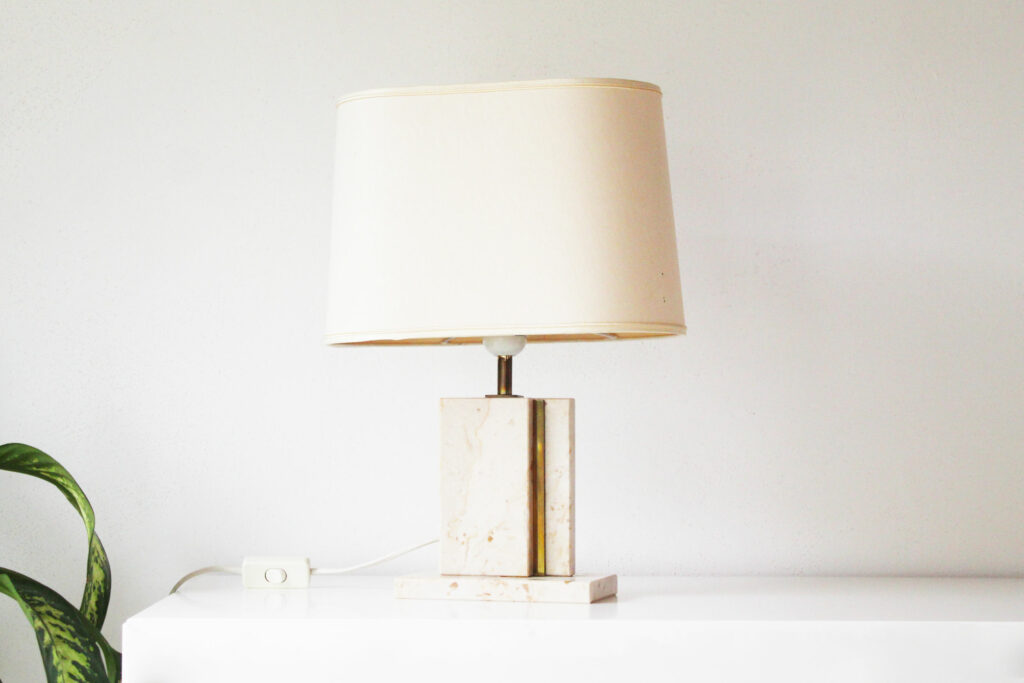 Marble Table Lamp by Camille Breesch
Cute marble table lamp by Camille Breesch. Manufactured in Belgium in the 1970's. In fully original condition including the shade. No damages to the base, shade shows some little stains and a large stain in the back. Luckily in the back and not too noticeable, when in use, the stain is almost invisible.
Lamp emits a very warm light when she is used. The marble is pretty unique due to the coloration.
Measurements (including the shade)
43cm height
30cm width
15cm depth
Looking for more information or interested in buying this item?
(please check your spam folder so you don't miss our reply)