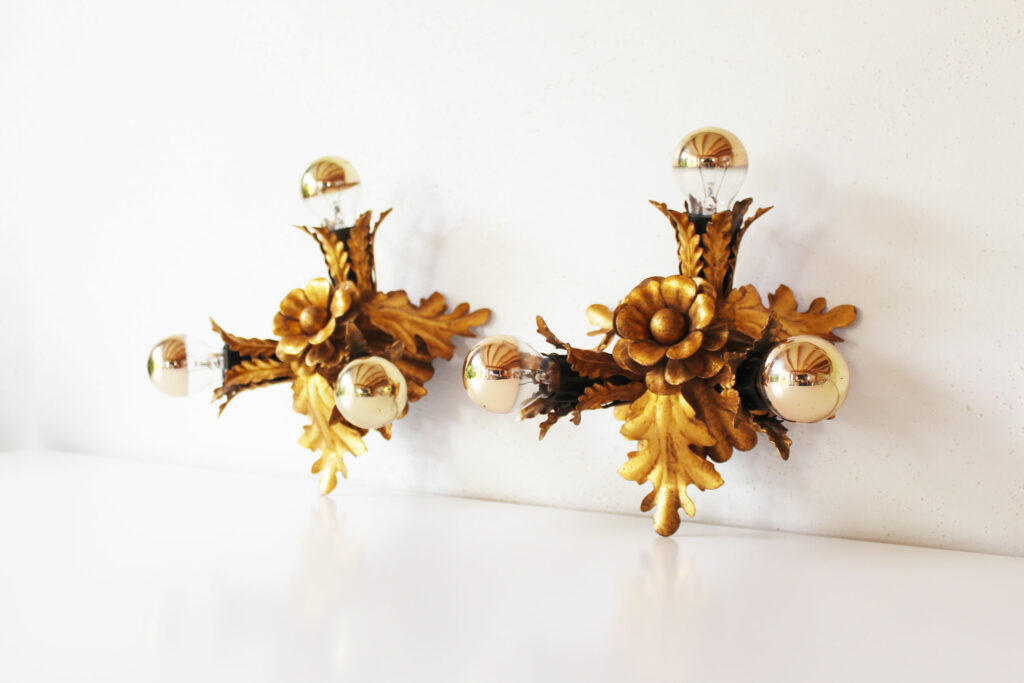 Set of two 1960's Gilt 'Florentine' Ceiling of wall lights by Banci Firenze
Beautiful and decorative set of two gilt 'florentine' lamps by Banci Firenze. Produced in Italy in the 1960's. Each lamp holds 3 bulbs. Very decorative and elegant set of lamps, both in very good condition.
Price is for the set!
Height: 22 centimetres
Width: 22 centimetres
Depth: 12 centimetres
Price: € 195,- pair
Looking for more information or interested in buying this item?
(please check your spam folder so you don't miss our reply)