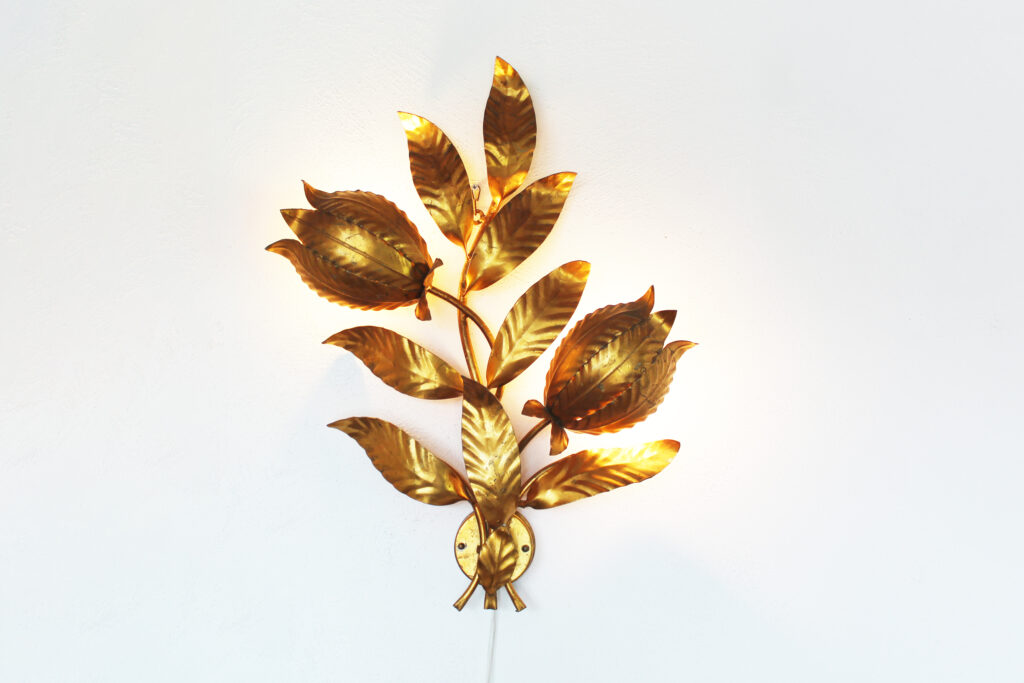 Monumental (70cm) Florentine Gilt sconce by Hans Kögl
Large and impressive gilt sconce by Hans Kögl. Made during the 1960's in Germany. In very good and well preserved condition. Signs of wear and loss of gilt to be noticed on the metal. The lamp holds two bulbs hidden behind the leafs.
With a total height of 70cm, this is a very large and monumental sconce.
Looking for more information or interested in buying this item?
(please check your spam folder so you don't miss our reply)