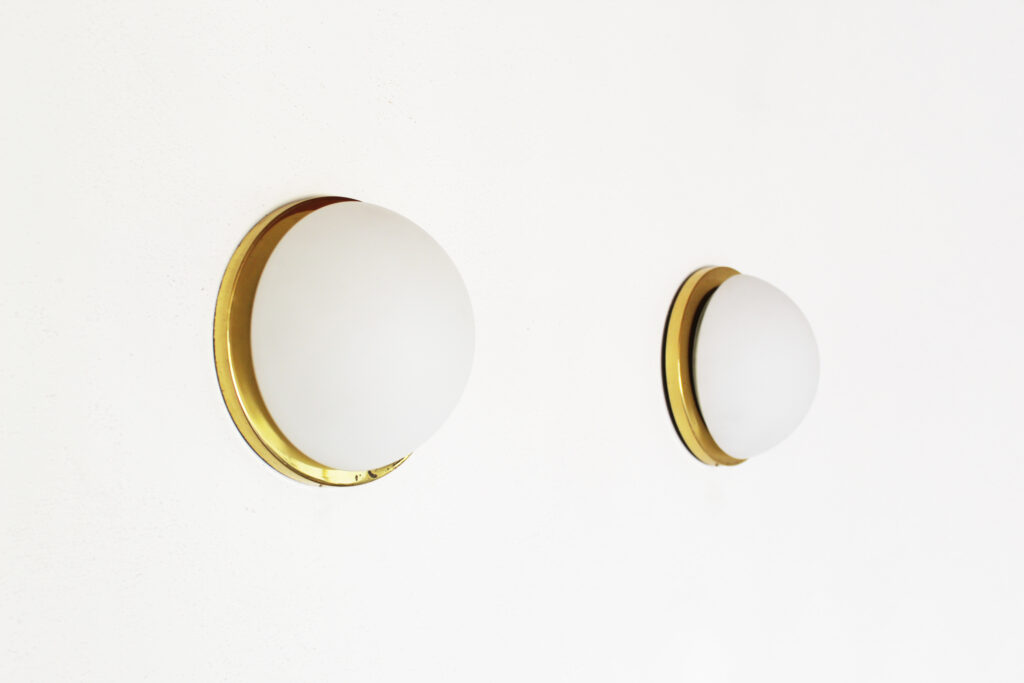 Pair of glass & brass wall sconces by Glashutte Limburg
Pair of elegant and simple wall lights by Glasshutte Limburg. Combination of brass and glass opaline shades. Both in very good condition with some signs on the brass, but currently in unpolished condition. One of the shades has a noticeable chip in the base, but completely hidden and invisible when mounted in the holder. And, has no effect on the functionality.
Price is for the pair.
Price: €175,- pair
Looking for more information or interested in buying this item?
(please check your spam folder so you don't miss our reply)