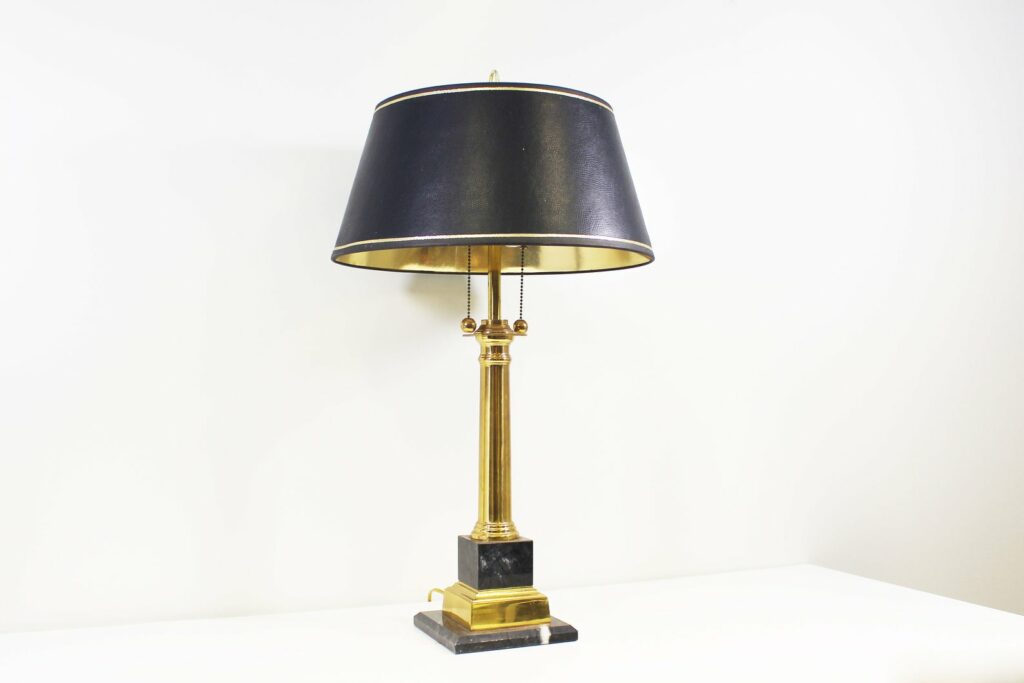 Incredible large and impressive American style desk lamp. Combination of brass and marble. Overal in very good condition showing some signs of age. Original shade is present. Two light fixtures that can be adjusted individually.
Height: 63cm
Origin: United States
Looking for more information or interested in buying this item?