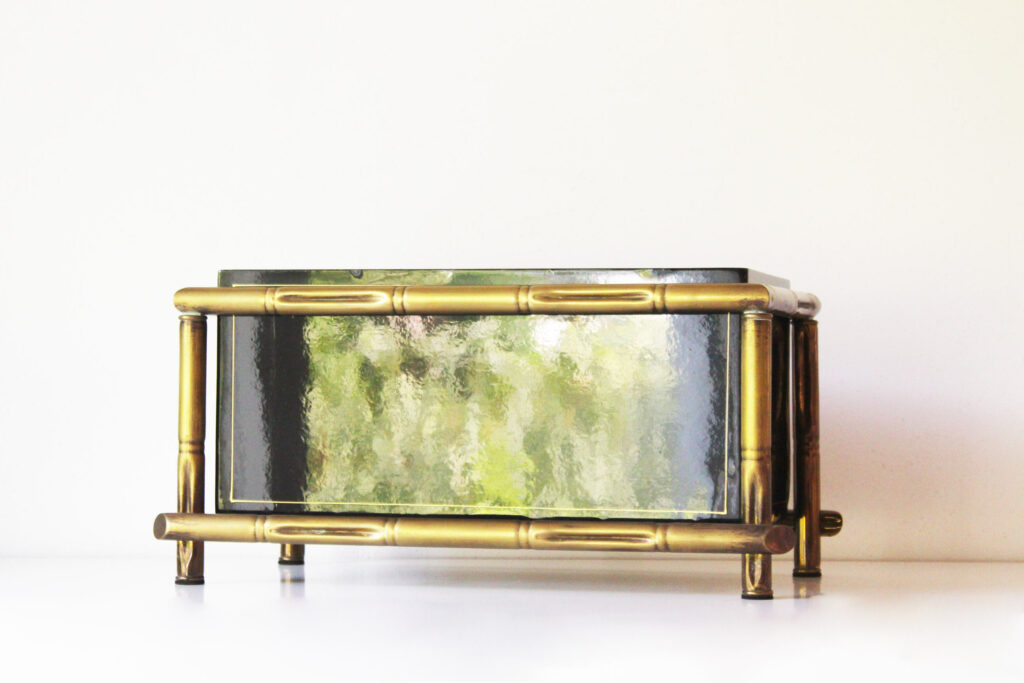 Fantastic and rare faux bamboo brass planter by Maison Bagues. 1950's France. Very pretty statement piece, but this example is in heavily used condition. The brass shows signs of age and oxidation, but this can be cleaned and polished. The wooden lacquered planter itself shows very noticeable signs of age. Overal, this remains an incredible piece that is worth ending up in a loving home!
Condition:
– Signs of age and oxidation on brass
– Not polished
– Lacquered wood shows severe signs of water damage
Height: 24 cm
Width: 43 cm
Depth: 23 cm

Price: €205,-
Looking for more information or interested in buying this item?