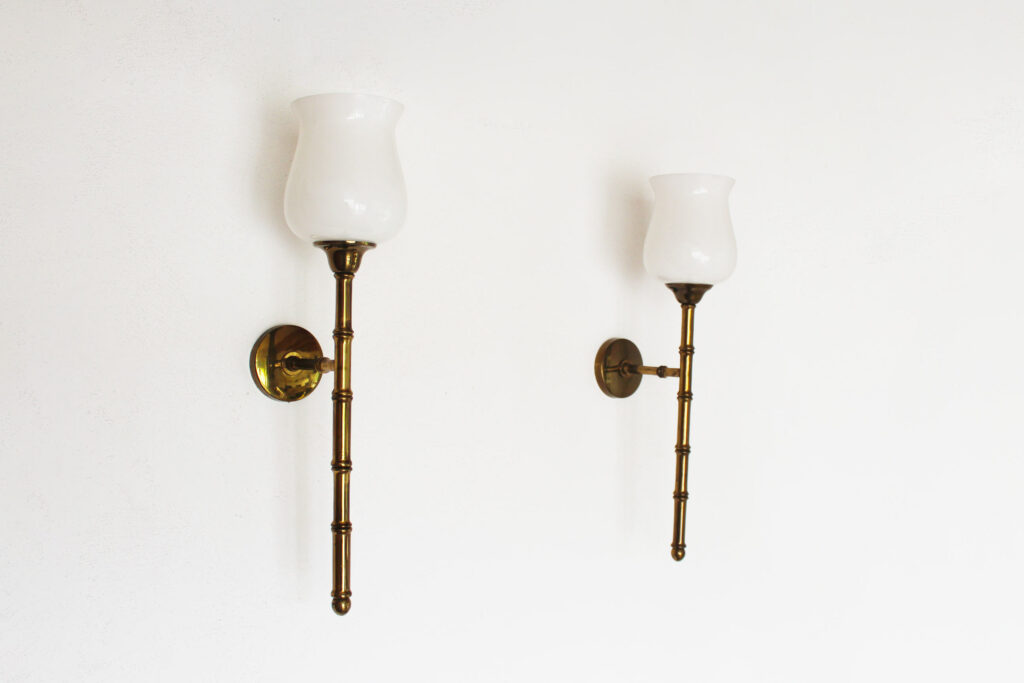 Incredible pair of brass 'faux bamboo' wall scones by Maison Bagues. Great design and incredible quality. Large size (57cm total height).

One of the opaline shades has a very minor chip in the back, but when twisted backwards it becomes invisible.
Period: 1960's
Origin: France
Manufacturer: Maison Bagues
Height: 57cm total
Price: Sold
Looking for more information or interested in buying this item?