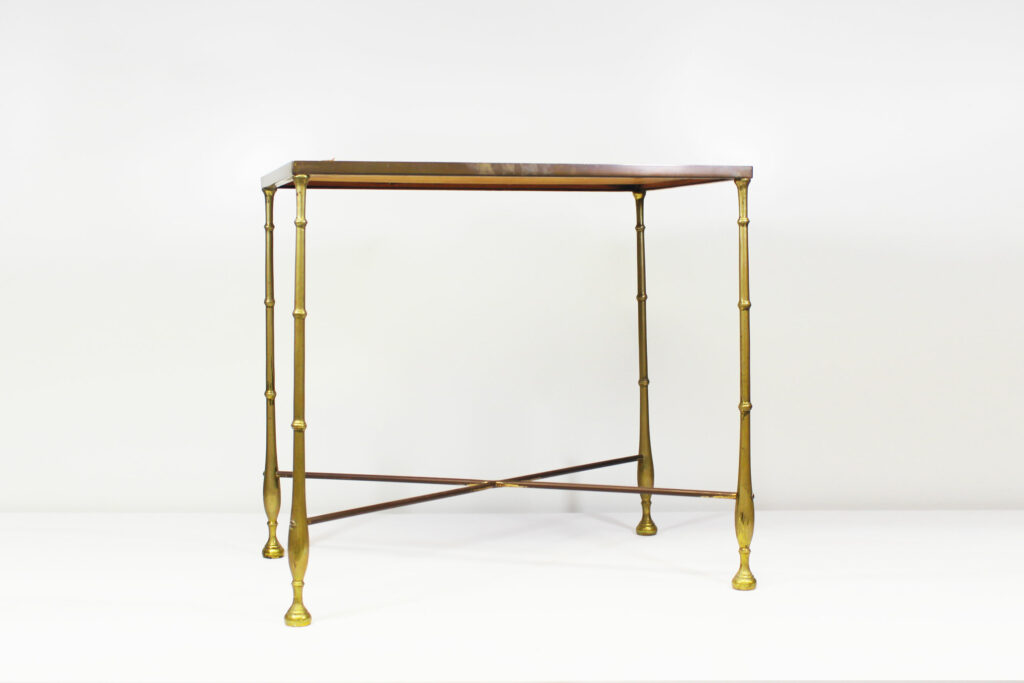 Brass Faux Bamboo Side table attr. to Maison Bagues
French neoclassical brass side table in the style by Maison Bagues. In used condition showing signs of aging and usage, but consistent with the age. This table is more unique because of the leather top instead of glass. Most of these tables have lost their original top and have been replaced by glass. This one however, has survived through the years. The leather is in good condition, but showing signs of age. A beautiful patina has formed of the years!
Looking for more information or interested in buying this item?