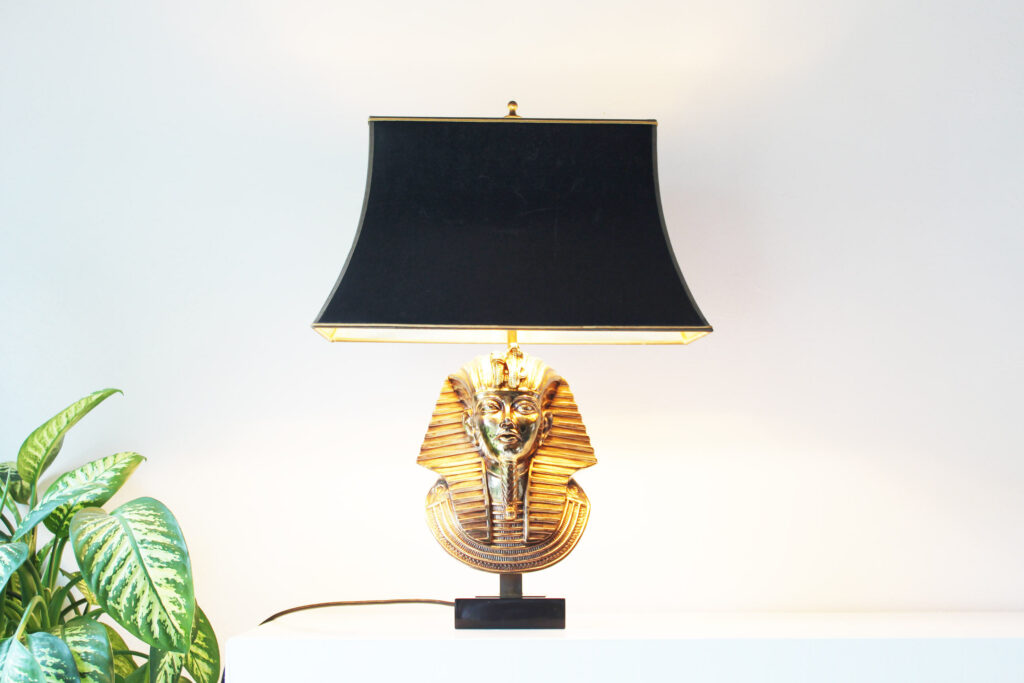 Monumental Pharaoh Table Lamp by Deknudt
Absolutely monumental and impressive table lamp with the head of Tutankhamun. Manufactured by Deknudt in Belgium in the 1970's, often attributed to Maison Jansen. This example is in fully original condition including the shade. Lamp offers three light points within the shade. These can be operated individually. The brass head is showing some patina, but in great condition. Shade is original but displaying some signs of age in scratches en scuffs.
Will be shipped in two boxes!
Looking for more information or interested in buying this item?
(please check your spam folder so you don't miss our reply)