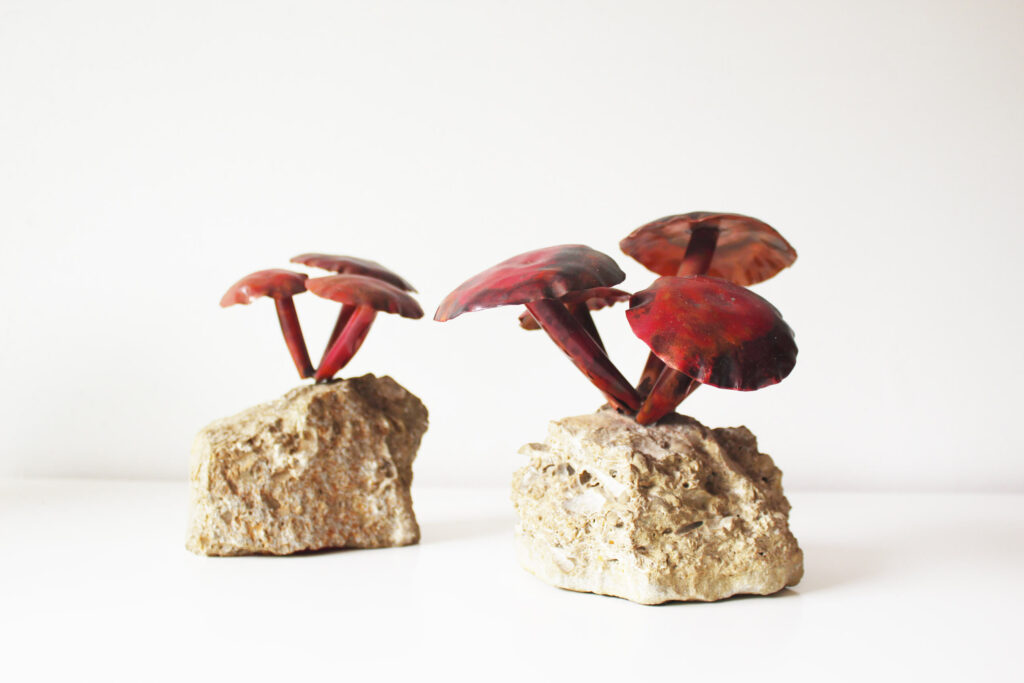 Set of two Brutalist 'Mushrooms' by Daniel d'Haeseleer
Fantastic and less common set of brutalist decorations by Belgian artist Daniel D' Haeseleer. He is most known for his palm tree designs, but made other objects like these as well. They are made out of hammered metal placed on fossilized stone. Both in very good and original condition, signed by the artist.
Price is for the set!
Tallest: 16cm height
Smallest: 14cm height
Looking for more information or interested in buying this item?
(please check your spam folder so you don't miss our reply)