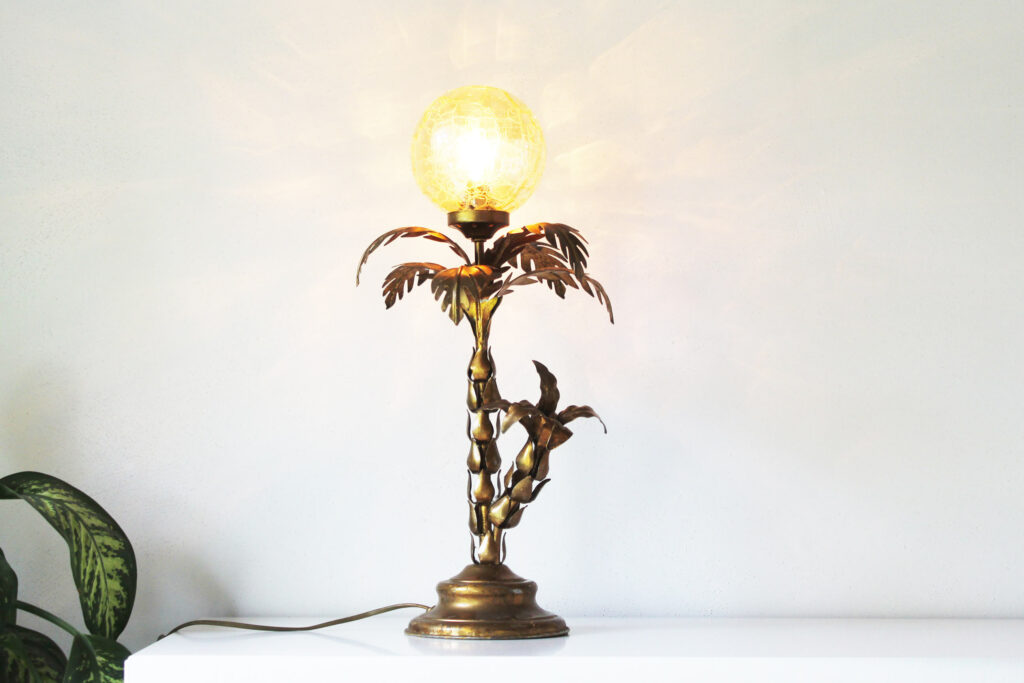 Gilt 'Palm Tree' table lamp by Hans Kögl
Fantastic palm tree table lamp holding a glass dome by Hans Kögl, made out of gilt metal. In good original condition, showing noticeable signs of age. Some loss of gilt due to age and also a dent in the base, but not disturbing.
Great piece of the hand of the Kögl company being on of their more known designs.
Height: 58cm
Looking for more information or interested in buying this item?
(please check your spam folder so you don't miss our reply)