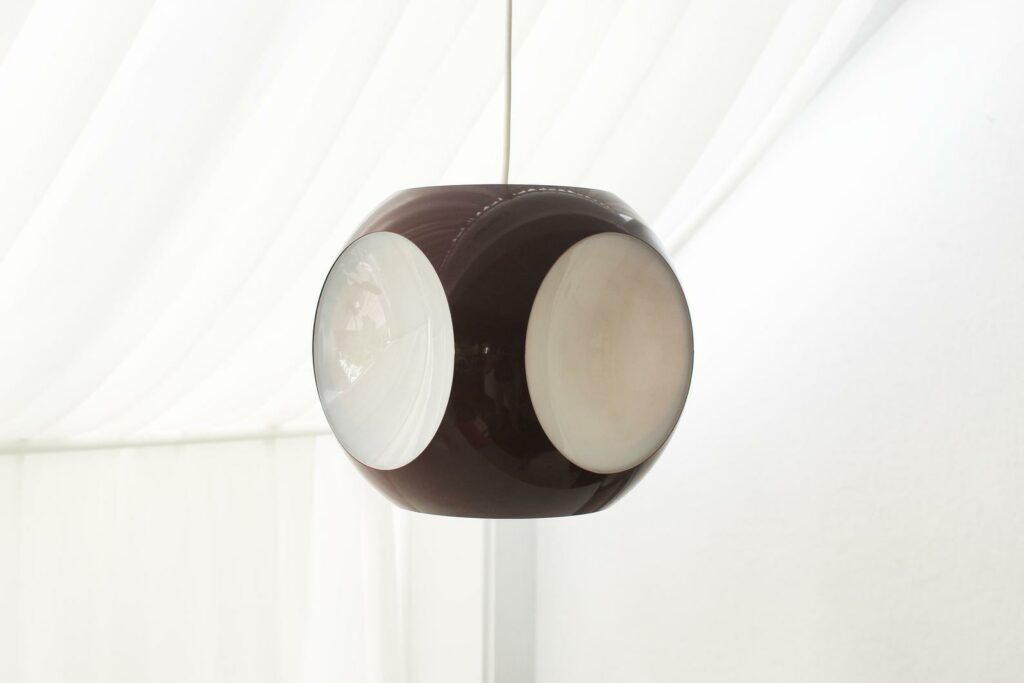 Fantastic Bug Eye UFO pendant lamp attributed to Luigi Colani. Manufactured by Massive in Belgium. In good condition for it's age showing some scratches to the windows, consistent with age. This is a less common version where the windows are bent inwards instead of outward. Giving this lamp more of a cube shape, rather than round.
Ceiling cap included, no mounting plate (EU-style).
Looking for more information or interested in buying this item?