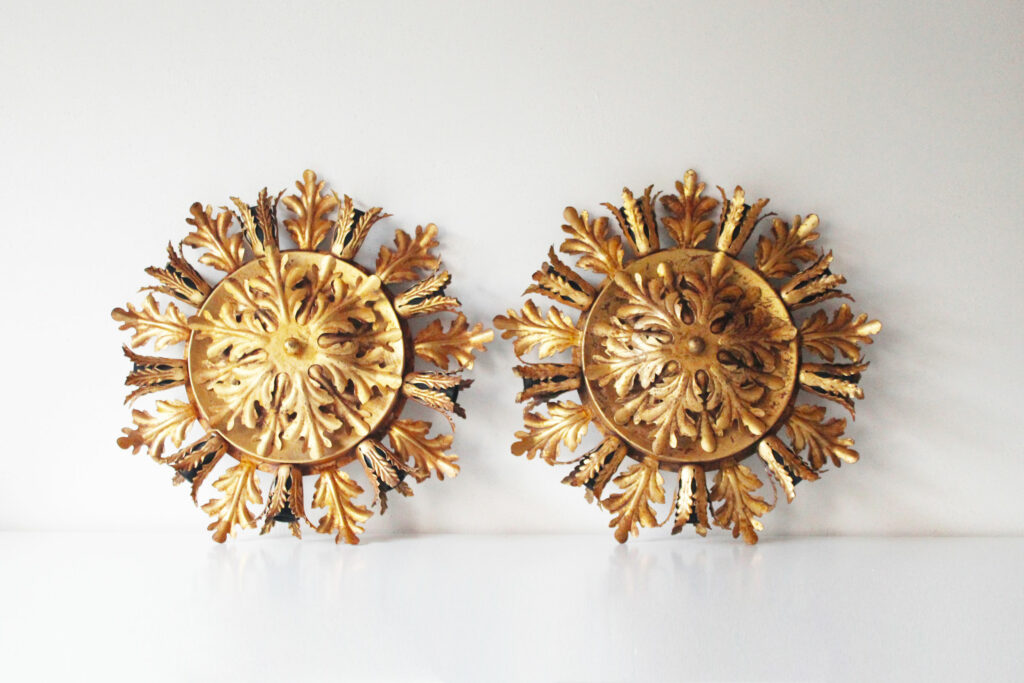 Pair of gilt florentine lamps by Banci Firenze
Incredible pair of Italian Gilt chandeliers / wall lamps by Banci Firenze. Known for their high quality gilt chandeliers and lamps. Lamps are in great original condition with some signs of age. Measures 40cm in diameter. Can be used both hanging or as wall lamp!
This is a matched pair so slight differences between both are noticeable.
Price is for the pair.
40cm diameter
Looking for more information or interested in buying this item?
(please check your spam folder so you don't miss our reply)