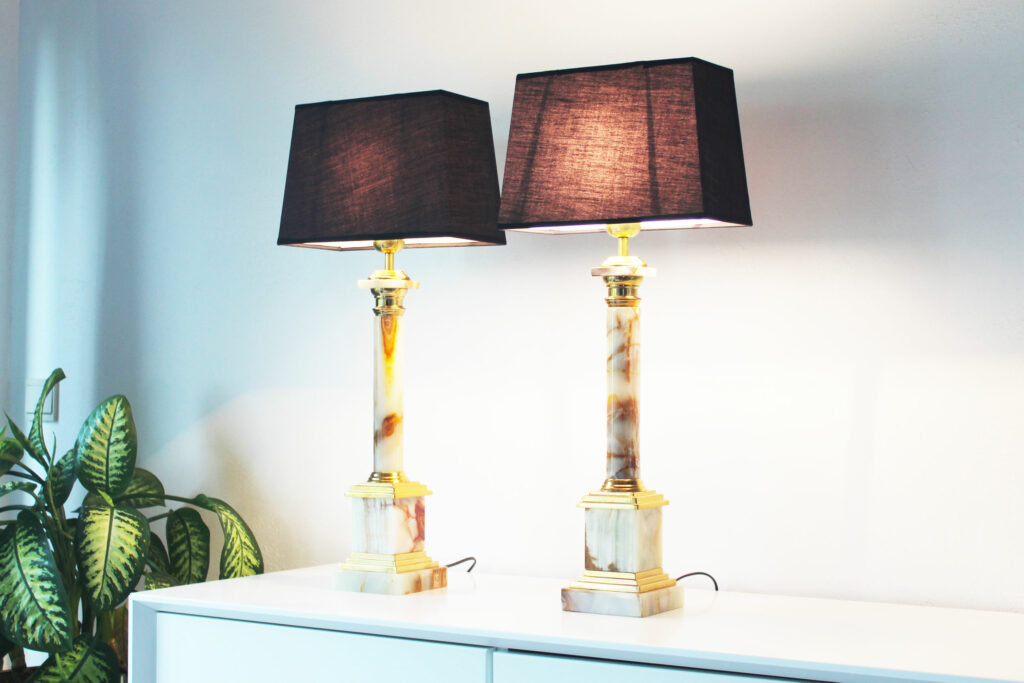 Gothic Brass & Onyx Table Lamps
Set of 2 onyx and brass empire column table lamps. Both in very good and original condition. Lampshades and electricity have been renewed. They emit a great light when lit. They show some signs of age, but they are in fantastic condition and their large size makes them very impressive! The coloration on the bases is very vibrant making this a spectacular pair of lamps!
Bulbs are not included!
68cm height
Looking for more information or interested in buying this item?
(please check your spam folder so you don't miss our reply)