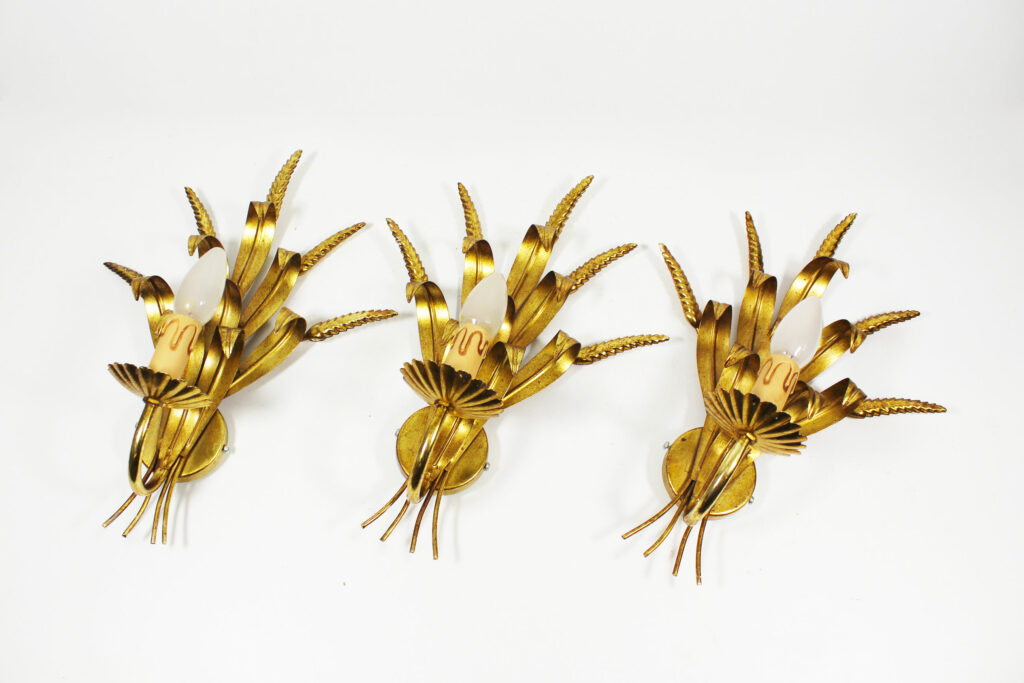 Set of Three Vintage Gilt Sheaf of Wheat Scones by Hans Kögl
Iconic set of sheaf of wheat wall lights by Hans Kögl. 1970's gilt metal. All three in great condition with some signs due to age. Mounted using a plate in the back, screws are not original. All three lamps are in similar and very good condition. Their color remains very vibrant.
Price is for the set of three!
Looking for more information or interested in buying this item?
(please check your spam folder so you don't miss our reply)