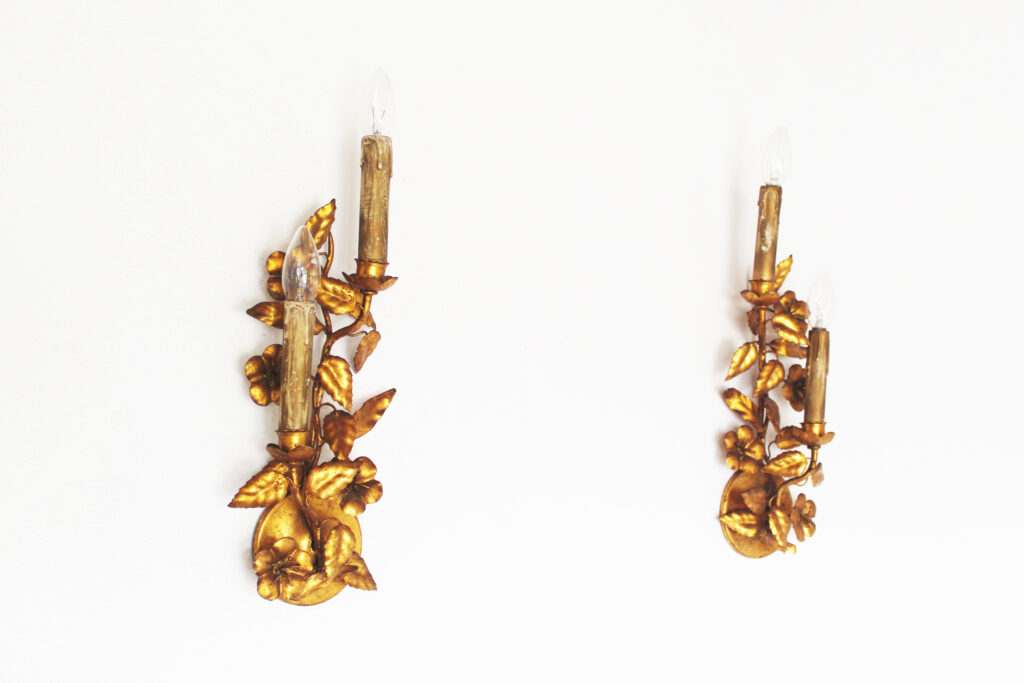 Pair Italian gilt Rose Florentine Wall Lights
Beautiful and very decorative pair of Italian gilded wall lights. Gilt metal with floral decorations. Each light holds two bulbs. In very good and fully original condition. The wiring and candles will be replaced. We will replace the candles by normal fittings or new candles, based on your own desire.
38cm height without candles.
Looking for more information or interested in buying this item?
(please check your spam folder so you don't miss our reply)