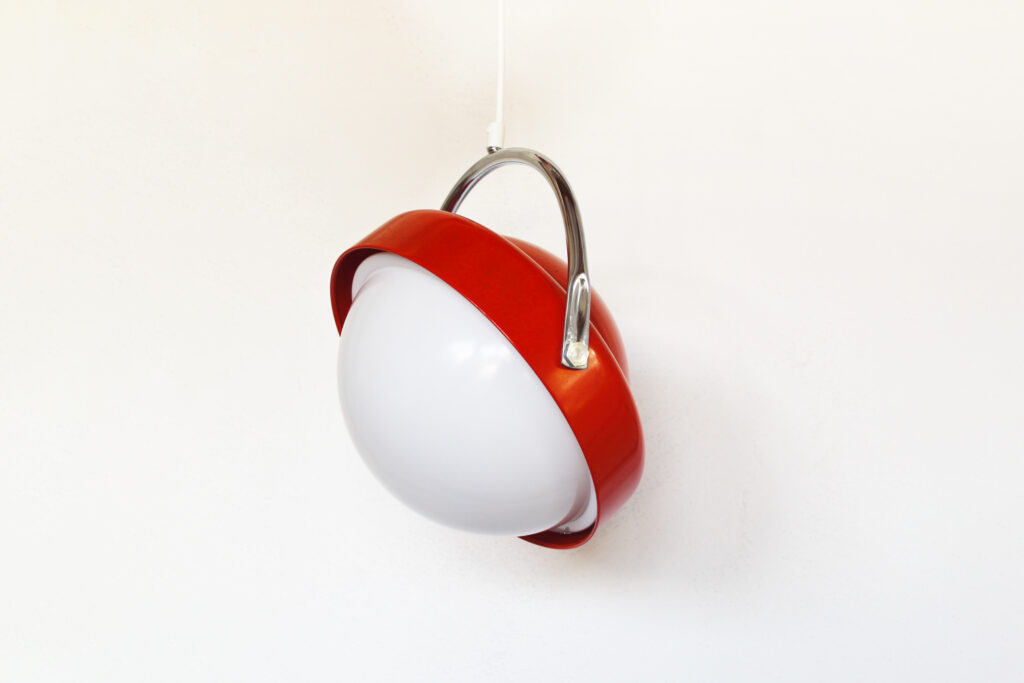 Adjustable Pendant Light by Uno Dahlén for Aneta Sweden
Unique and less common adjustable pendant light by Uno Dahlén for Aneta. Produced in the 1960's in Sweden. A rare and unique piece of space age design. Metal adjustable frame holding a plastic white dome. In great and fully original condition, electricity has been renewed.
One of the lamps has 1 scuff on the metal, but not too disturbing.
We have two pieces available, price is per lamp.
Looking for more information or interested in buying this item?
(please check your spam folder so you don't miss our reply)