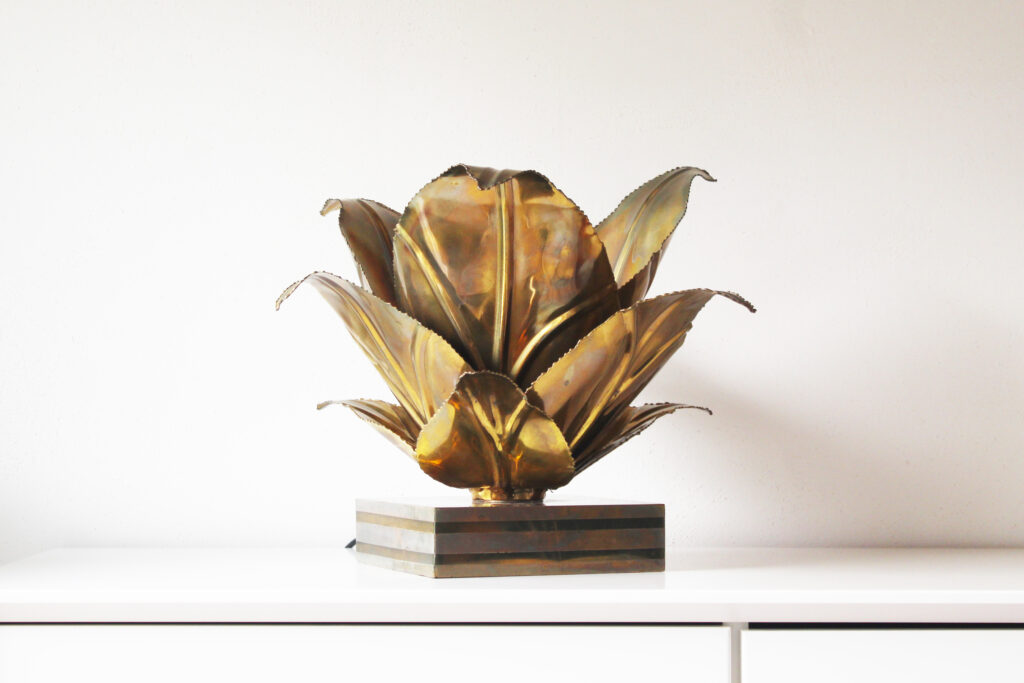 'Aloe' Table Lamp by Maison Jansen
Incredible 'Aloe' table lamp by Maison Jansen, produced during the 1970's in Paris. In great and original condition, signs of age and wear but overal in great condition. Offers one bulb in the middle of the flower.
Measurements:
Base: 20cm x 20cm x 6cm height
Overal: 32cm height x 42cm width
Will be packed carefully and shipped with insurance.
Looking for more information or interested in buying this item?
(please check your spam folder so you don't miss our reply)