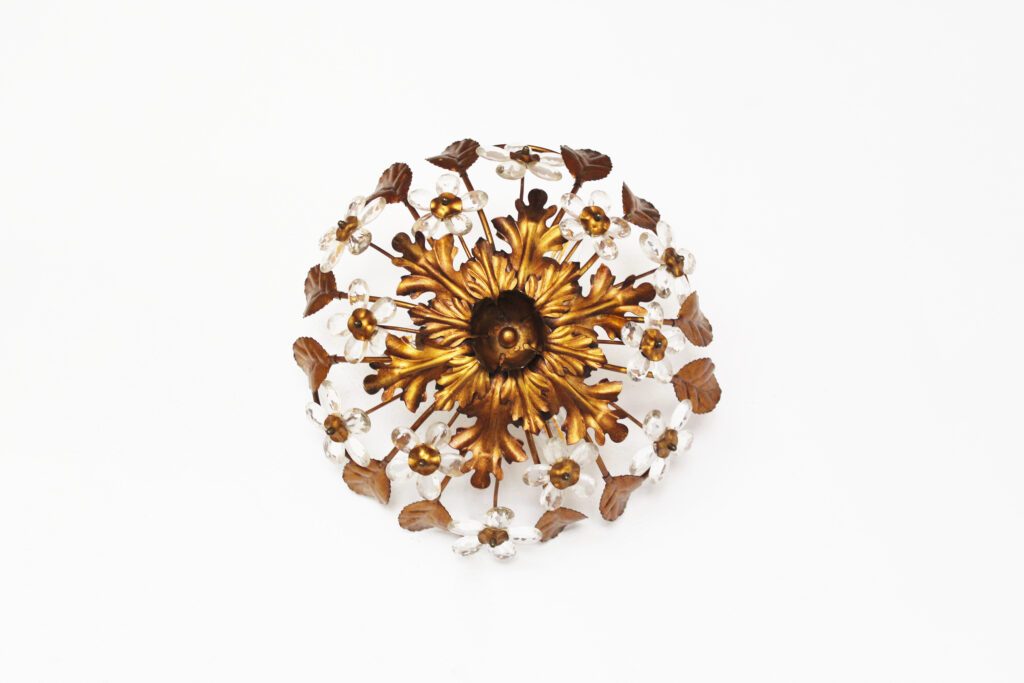 Medium Sized Italian Gold painted Florentine Flush Mount Light

Beautiful and decorative 1970's Italian gold painted Florentine Lamp by Banci Firenze. In good and fully original condition, some signs of wear to be noticed on the leafs. Lamp offers 3 light point hidden behind the leafs and flowers. Designed as a ceiling flush mount, but could also be used as a wall light with a bit of creativity. A bit smaller than the usual size we find in these lamps.
Size: 33x33cm
Price is per lamp, we have two pieces available.
Looking for more information or interested in buying this item?
(please check your spam folder so you don't miss our reply)