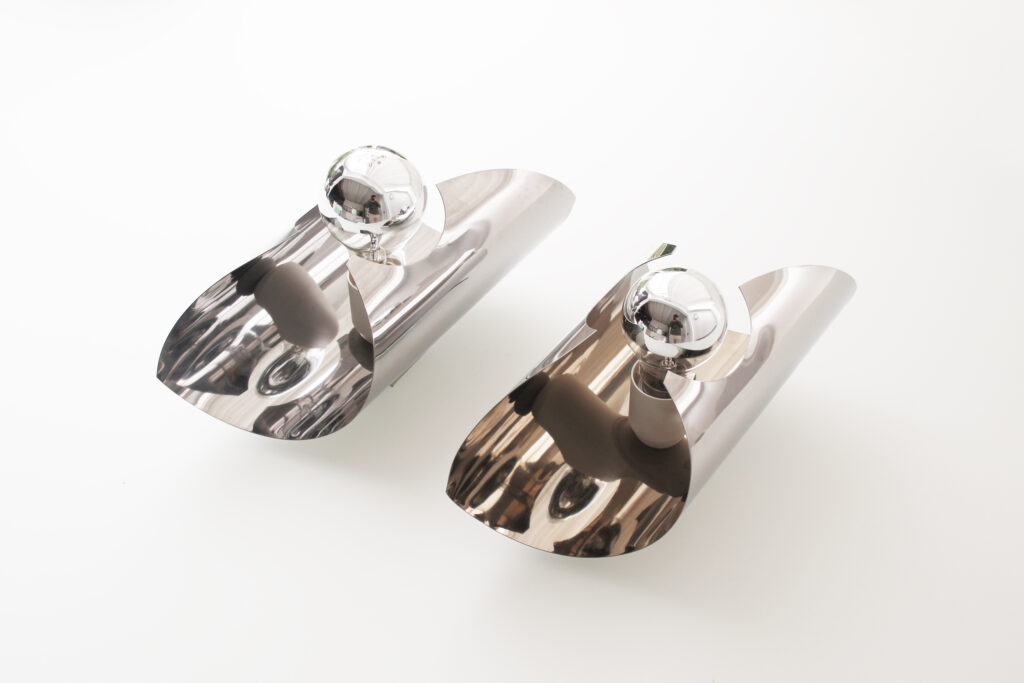 Set of Chrome space age wall lights
Cute set of space age wall lamps. Set is in very good and original condition, some scratches to be noticed on one of the lamps. They were manufactures by Polam, who are known for their similar "Wokkel" style wall lamps. The original mounting brackets are included. They emit a very nice light when lit! There is a slight color difference between the insides of both lamps, but when placed on a distance from each other, not too noticeable.
Price is for the pair.
Measurements:
30cm height
13cm depth
12cm width
Looking for more information or interested in buying this item?
(please check your spam folder so you don't miss our reply)