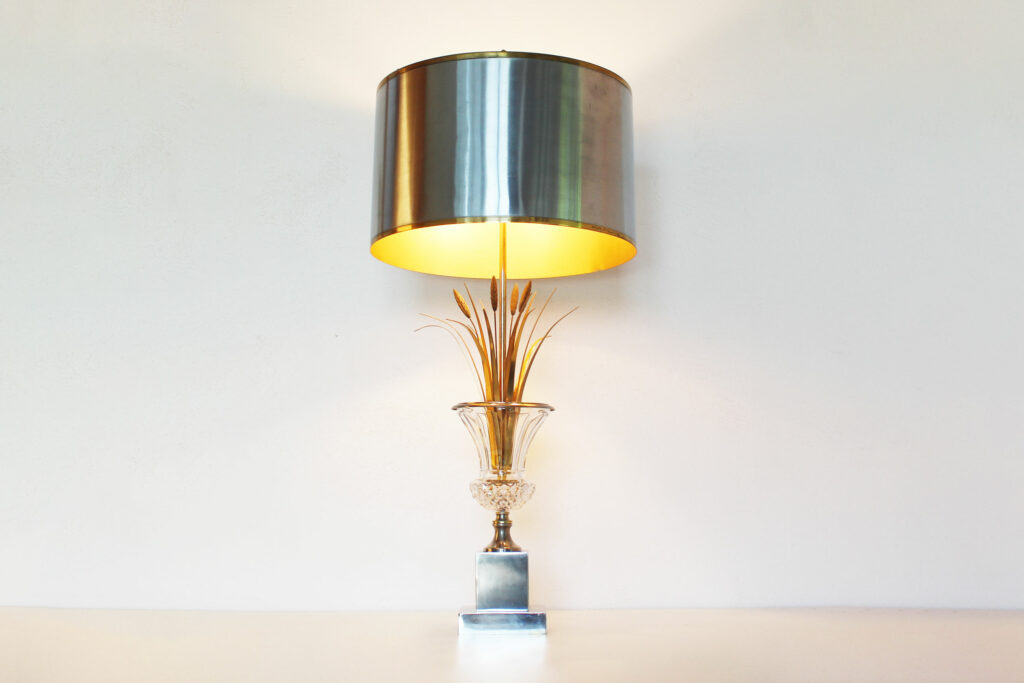 'Vase Rose' Table light attr. to Maison Charles
Fantastic 'vase rose' table lamp, attributed to Maison Charles. Crystal chalice holding a pack of brass leafs and cattails. In great and fully original condition with full metal shade. Electricity has been updated to modern standards.

This lamp is always attributed to Maison Charles and shows the iconic handmade pieces by Charles, although the base is not signed.
Price: This item is sold
Looking for more information or interested in buying this item?
(please check your spam folder so you don't miss our reply)