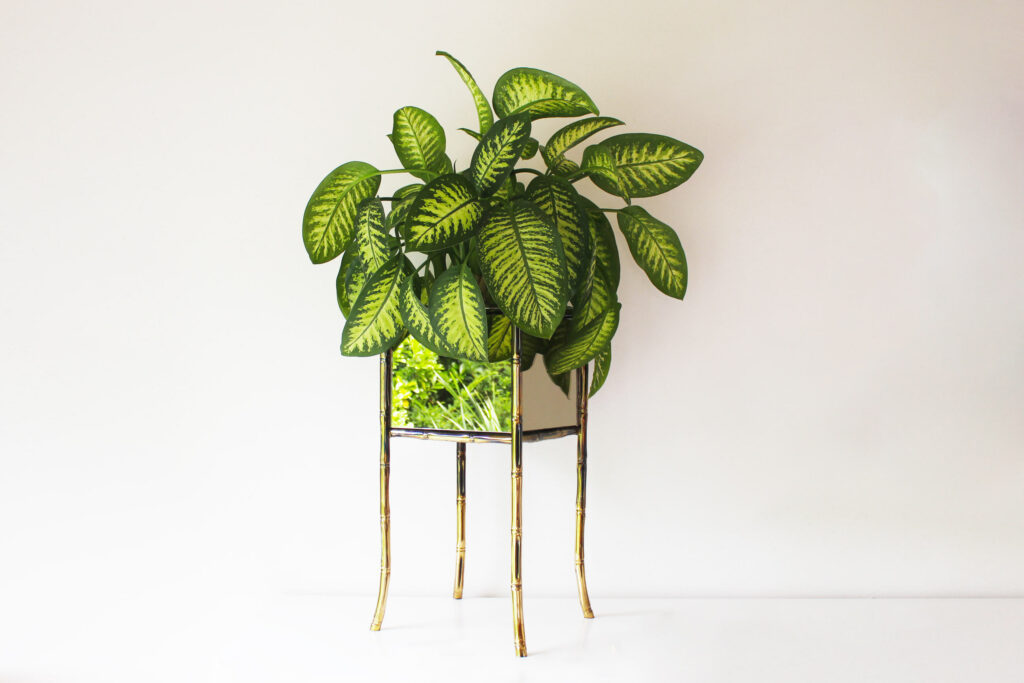 Vintage Brass Faux Bamboo Planter by Maison Bagues
ery rare and large standing brass faux bamboo planter by Maison Bagues. Brass shaped to mimic bamboo holding a bucket to display your plants. In good and original condition considering the age of this item.
The bucket itself is surrounded by smoked glass mirrors. On the inside we find a removable tray to put your pots. Some oxidation is noticeable on this inside and underneath the bucket due to standing water (it's a planter after all). But when in use, this is not noticeable.
Height: 60cm
Width: 27cm
Depth: 27cm
Looking for more information or interested in buying this item?
(please check your spam folder so you don't miss our reply)